On September 1st, the 2019 "Bird's Nest Road" qualification contest ended in the finale, 115 qualifications were born, including 6 free horses and horses, and at the 9th Longines Beijing International Equestrian Masters press conference Under the supervision of representatives of the Chinese Equestrian Association, media representatives and riders, Mr. Zhong Guowei, Secretary General of the Chinese Equestrian Association, Ms. Li Jing, President of the United States Equestrian, Mr. Ludger Beerbaum, Co-founder of the Masters, and Mr. Yao Ge, Chairman of the Beijing Equestrian Association, Tomei's equestrian representative Mr. Stefan and the national team rider Mr. Liu Tongyu have drawn lucky riders of all levels. The free promotion quota, promotion qualification and winning rider are announced as follows: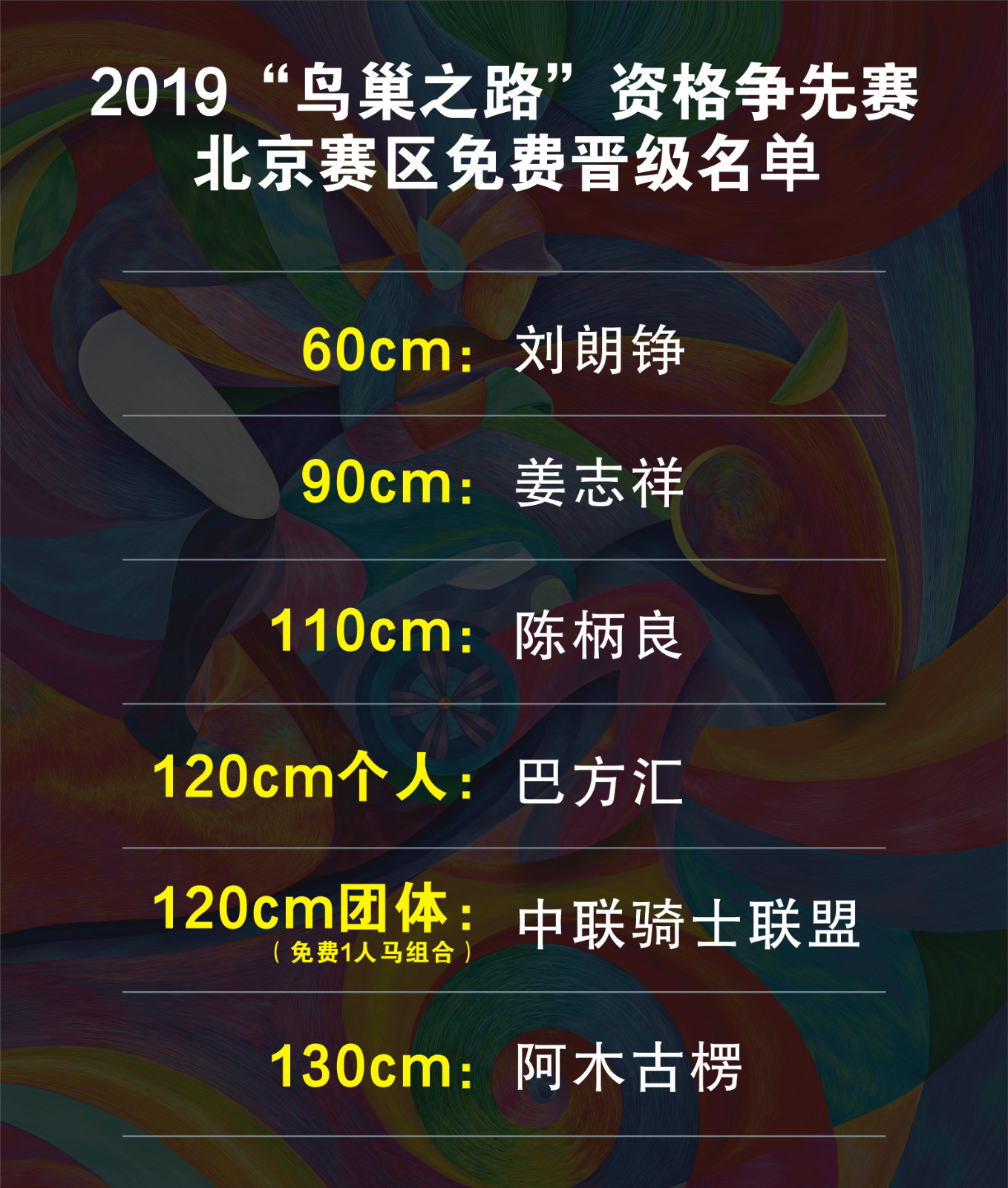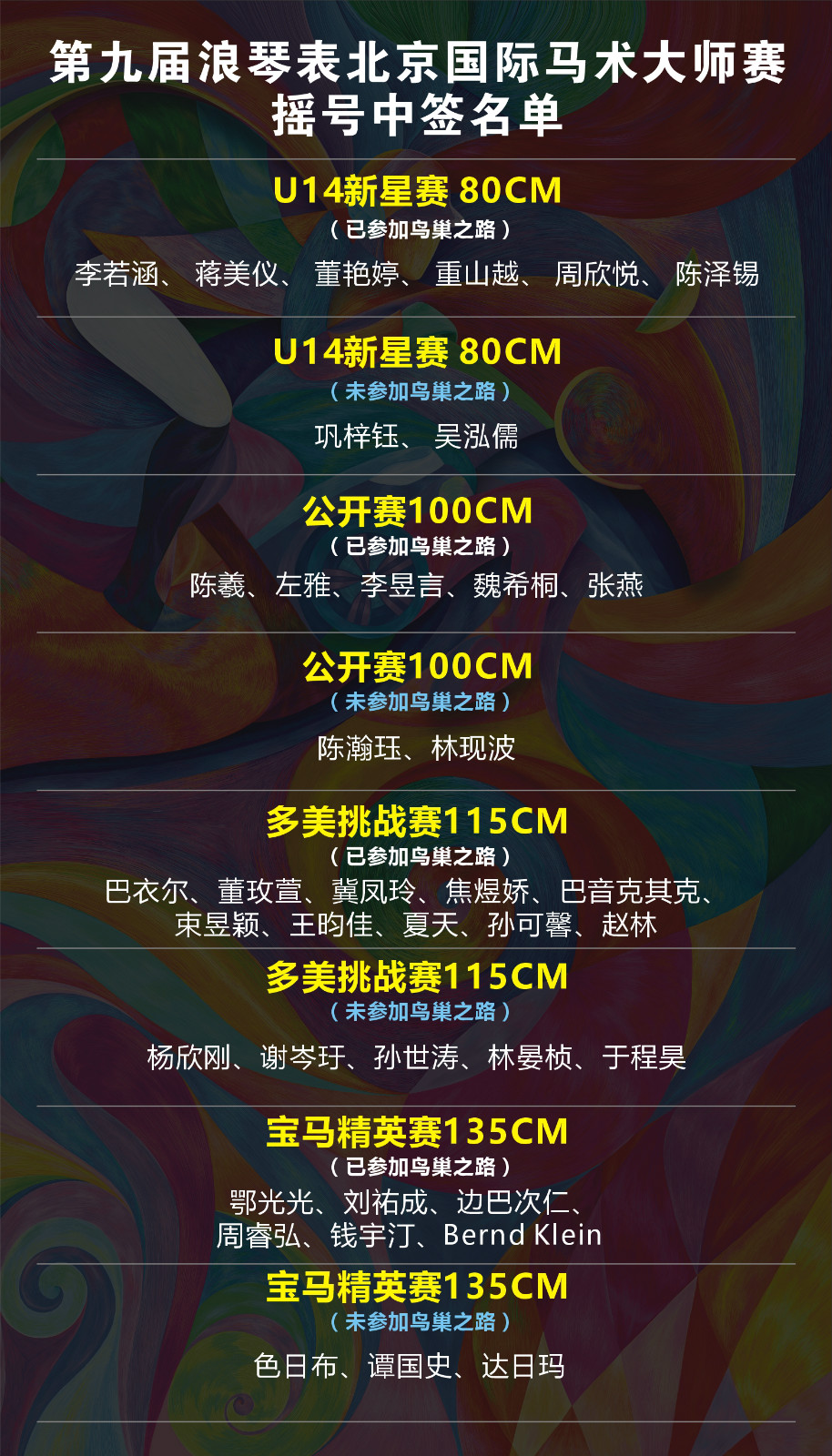 Promotion qualification transfer
The promotion quota for the Beijing Division can apply to the Organizing Committee for abstention, transfer or sale to other riders, and only one application is allowed. Deadline: September 5;
Please fill in the transfer application and submit it to the organizing committee. After confirmation by the organizing committee, the transfer is considered successful.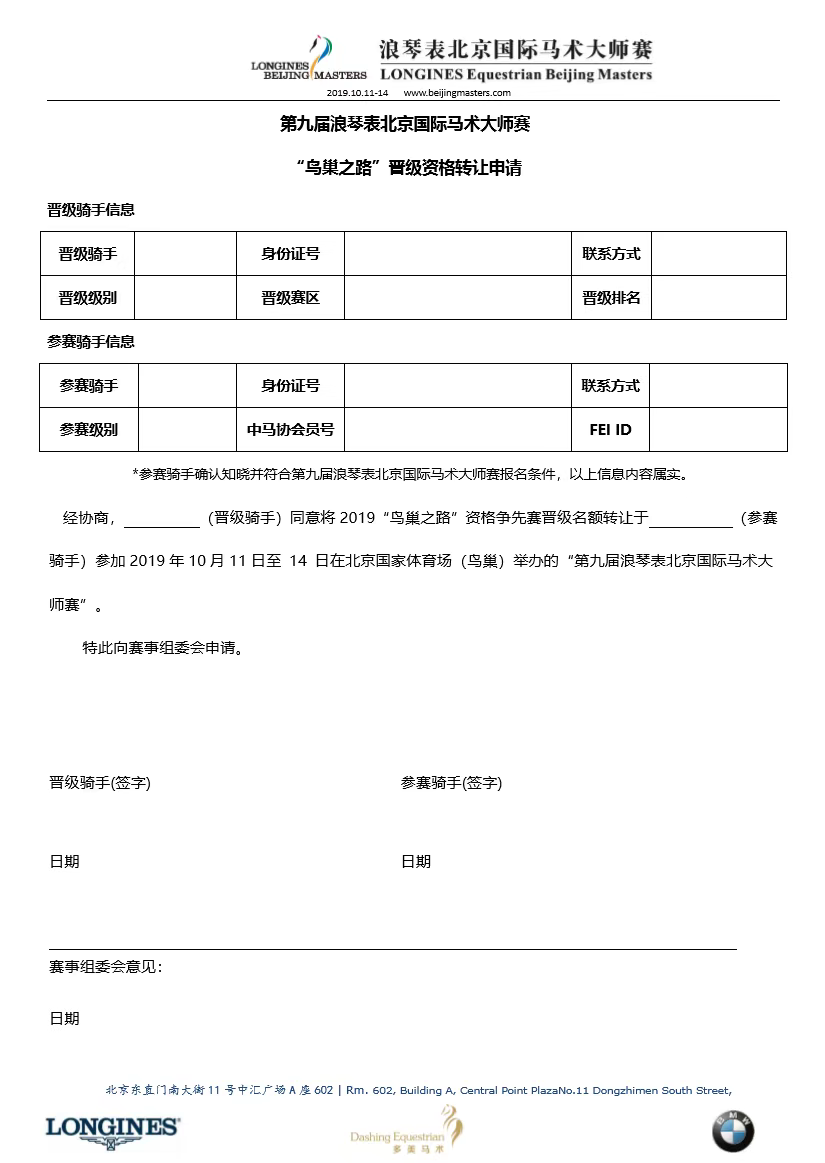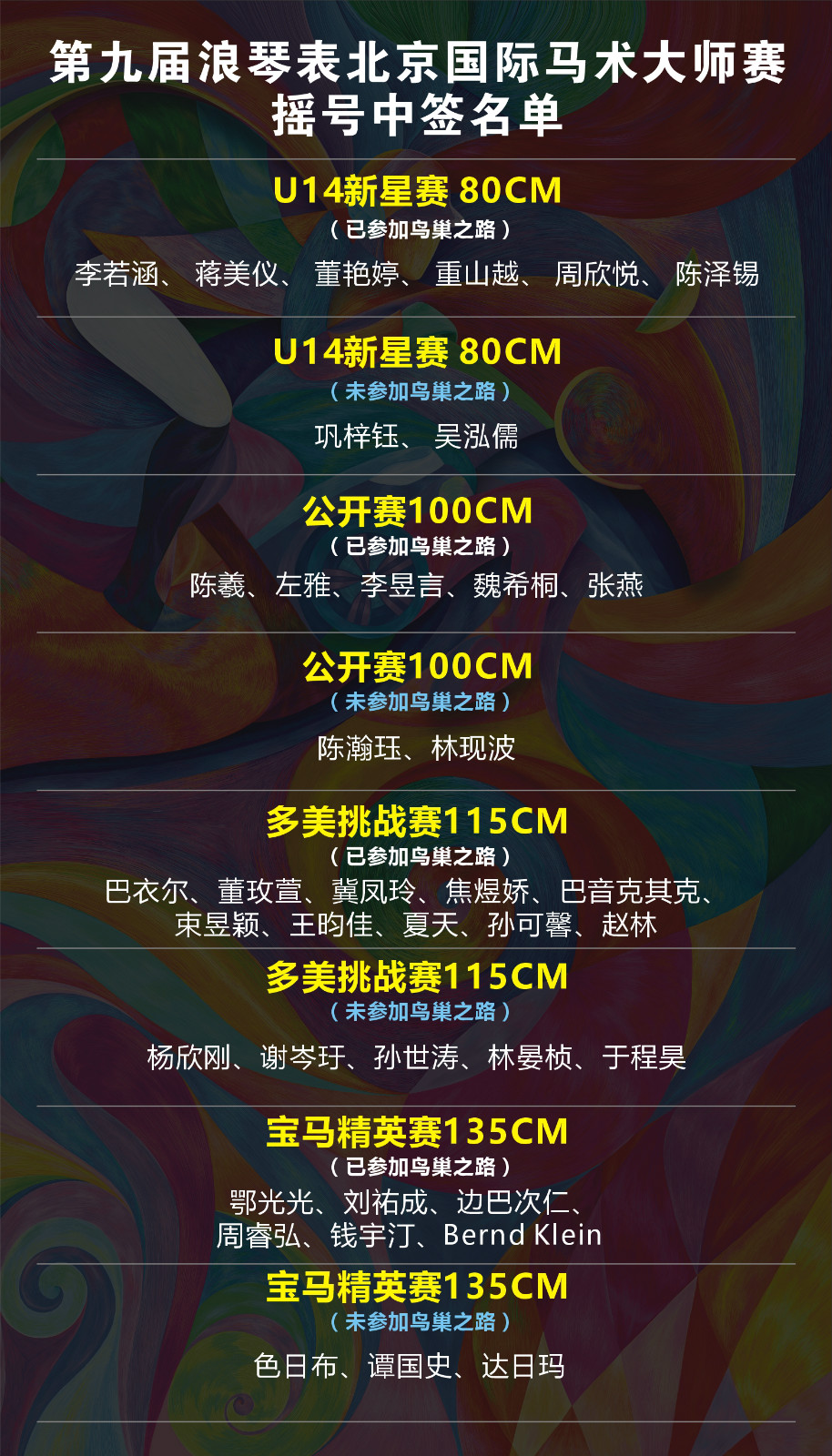 Signing qualification statement
The qualifications for each level will not be postponed or transferred. Please confirm the registration before September 5th. Those who have not confirmed the registration will be deemed to have abstained.
Entry rules
a) U14 New Star Racer age is born in 2005 and beyond;
b) Each rider is limited to one person's horse combination at the same level;
c) Each rider is limited to 2 levels (Bird's Nest Road promotion, sponsor/partner card, VIP channel):
Within the i.80cm, 100cm, and 115cm levels, the level is limited to 1 level (except sponsor/partner card, VIP channel);
Up to 2 levels can be selected in the ii.115cm, 125cm, 135cm level (except sponsor/partner card, VIP channel);
Iii. Team Championship (125cm) 3 people team, the team leader unified registration, and designated team members, each group is allowed to appear only one international Union Longines scoreboard rider;
d) Each horse is limited to 1 level per day (except for the 100cm level of the Open).