Bird's Nest Alumni丨Perspective of School Masters
Maxim Bembinov
Birth Date:2000/04/14
Riding Experience:6 years+
Current Residence:London, U.K.
University:Royal Veterinary College, University of London
School
I am currently studying veterinary medicine at the Royal Veterinary College, University of London (it's the oldest veterinary school in the English-speaking world!). In the UK all veterinarians first need to get a general veterinary degree and then they can specialize after graduation, so currently I am studying all aspects of veterinary medicine.
Are you planning back to China after graduation? What's your future schedule?
If all goes well, I will graduate in 2023. I am not yet sure what I will do then as it is still quite far away. However, I am thinking about specialising further - ideally, by completing a residency in a university's equine hospital. This way I could learn a specific part of such a large subject like veterinary medicine like equine surgery, internal medicine etc. So, I would probably want to get more experience before thinking about returning to work in China.
How equestrian experience help with your college application?
For people who grew up in a city, it is usually very difficult to get enough experience and be comfortable around larger animals, so I am sure my equestrian experience was an advantage. It also gives me confidence when we have to work with large animals at the university.
Is there any Equestrian Team in your university?
I was lucky to get into our university's club and I have worked my way up to being in the top team. We compete with other universities in and around London. It is quite different to what I was doing before in Beijing as we don't have our own horses but instead, they are assigned to us randomly so we need to use the little time given to us during the warmup to get to know them. During the actual competition, we do both dressage and show jumping. Sadly, we do not have as much training as I would like, but since the lessons are heavily subsidised by the university I cannot complain!
Do you have any suggestions to tell our friends who are still in China but wants to study veterinary medicine?
Studying abroad is very different from the life I had in Beijing, as the mentality of the students and people are different. For example, a small funny thing is that most of the professors regardless of their rank or their position would prefer to be called by their first names! Our of problems, sometimes it might be hard to become friends with some of the domestic students just because of the absolutely different backgrounds. But it is usually easy to make a lot of friends with other international students from all over the world who all like you came to a new country and are having this experience together.
My advice is, besides studying hard (especially biology and chemistry) try to see practice and follow veterinarians. If possible, not only in mainland China so you can see how vets from different countries work. Personally, in addition to shadowing wonderful vets in Beijing I also went to Hong Kong Jockey Club's veterinary department to see how they work. Also, I would say that there is no need to limit your experiences to only equine as there are so many more exciting aspects of veterinary medicine that you will have to learn about at university such as wildlife and exotics medicine. So if you can find an opportunity to follow vets working in a zoo or some other unique place - grab it!
Bingliang Chen
Birth Date:2002/02/22
Riding Experience:5 year+
University:Beijing University of Technology
About to join the University Equestrian Club
The Dashing Alumni under my anticipation
The founding of Dashing Alumni is groundbreaking to equine sports. It provides young riders with opportunities communicating with each other on both riding skill and school learning. This form of cross-sectional communication will help broaden our mind and thinking connotation.
If there is something I am wanting more from Dashing Alumni, that will be communication patterns. Fascinating and substantial activities as a whole can tight each members up firmly and achieve true excellence.
Brigand took me to the Bird's Nest
Brigand is the most intelligent and adorable horse I have ever met. Eyes like human's ,complex and meaningful.
Birgand has brought me with lots of consideration and happiness why he chose to do so and in hence, taught me how to think in other's position. Like a teacher, Brigand is growing up together with me and we hope to see ours friends in the Beijing Masters again.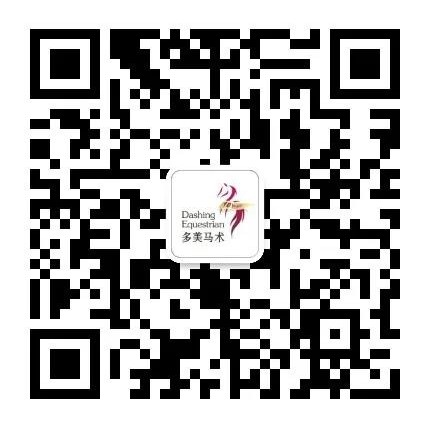 Scan QR Code|Join Dashing Alumni
WeChat|Dashing2011
Tell us your story,and get your exclusive certification